Smart solutions for global window systems
Designed and Made in Italy 4.0
Building and design worlds both strongly believe that accessories have a key role in the performances of doors and windows.
Since 1986, Master Group has been designing accessories and components for doors and windows in aluminium, with a process made of research, investments, study of the aluminium's world, and through a deep attention to the quality of the materials, the research of technologies able to allow production of goods made for high performances, and to find new market's needs, and to customers' satisfaction and constant care.
Present in more than 58 countries worldwide, Master is nowadays a global brand, focused on: development of new international markets, attention to safety and quality of products, continuous improvement, and waste reduction according to lean manufacturing's principles, implementation of the new model for industrial automation INDUSTRY 4.0, with particular attention to maintaining human capital central in all strategic and productive operations.
We look ahead, since 1986
DATA AND FACTS
Master Group makes 94% of its own production's added value in house, covering all phases previous to product selling: from the analysis of market's needs to design, prototyping and production of the goods.
Download company profile
Number of employees
320
Export turnover
52%
On time Delivery

97%
Produced articles
finished number
23K+
Our values, our company DNA
Loyalty, honesty, sense of belonging, passion and responsible behavior towards all stakeholders: that's what has been guiding Master Group's growth since 1986, building its reputation and getting trust by Customers. The care of Group's Values has been for a long time taken by intangible transmission through everyday practice, and it is now "mainstream" and established and entrenched in an ethical code and value system shared by everybody in the company.
INNOVATION AND FORWARD-LOOKING APPROACH
Future orientation and a propensity for innovation are the drivers for product development, process optimisation and the evolution of our organisation. The constant search for efficient and intelligent solutions is an expression of the culture of continuous improvement, now part of Master's DNA. We embrace the challenge of innovation on a daily basis to turn it into an opportunity for growth and development.
RESPONSIBILITY AND COMMITMENT
Master wants to distinguish itself not only by the intrinsic quality of the products and services we offer but also by virtue of our sense of responsibility towards the people, the territory, the environment and the market in which we operate. We are committed to being a model of sustainable development, promoting activities that aim at the progress and flourishing growth of the social, cultural and economic context of which we are part.
CUSTOMER CENTRICITY
Every action we take is geared towards satisfying and taking care of the customer's needs. Our goal is to build solid partnerships based on trust and the search for mutually beneficial solutions.
PEOPLE ENHANCEMENT AND RESPECT
Everyone's talent is an asset to the organisation and it is important to create the conditions necessary for its enhancement in a climate of respect and kindness. We promote an empathetic approach and a positive attitude towards others because we are convinced that a serene climate promotes the well-being and productivity of all of us.
SYNERGIC TEAMWORK AND FAST RESPONSE
At Master, we face both small and important challenges every day with a proactive approach, animated by the desire to "win together" as a team. We achieve increasingly challenging goals through our ability to adapt and foresee the change and to build synergies based on collaboration, constructive confrontation and exchange of ideas and skills.
"Leading companies are judged not only for the inherent quality of products and services they provide, but also for their sense of responsibility and the relationship they show to have with their surroundings and environment. The commitment we show today is aimed most of all to move us in this direction".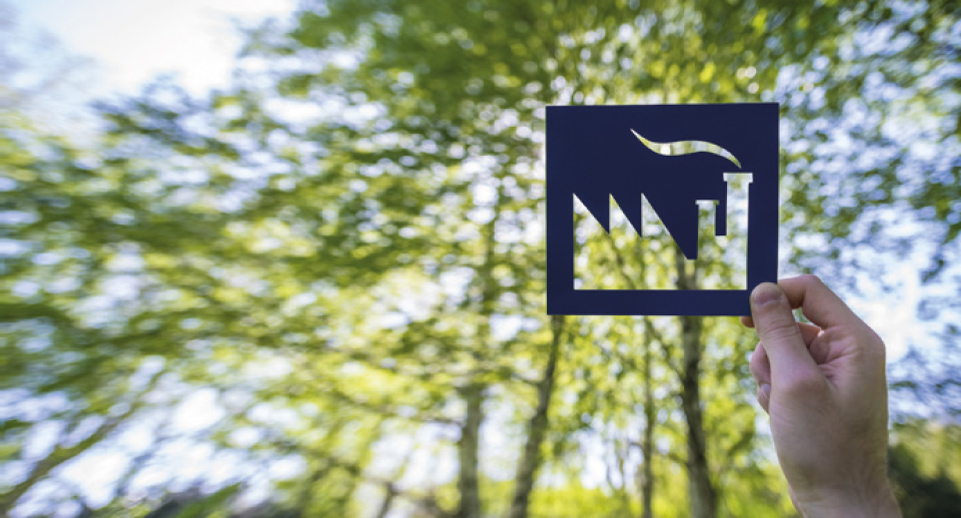 FOR A SUSTANAIBLE WORLD
Beginning to analyze the production sector and reducing the environmental impact of products in the field of accessories for doors and windows. This is the direction that the Gruppo Master has taken to establish itself as a virtuous model of circular economy, as it reveals the recognition of environmental impacts as a need, to testify its commitment to sustainable long – term business development. Measuring consumptions and impacts, that enables to act and constantly improve one's products and processes, is therefore taking responsibility towards all stakeholders, not only technologically speaking, but also from an environmental point of view.
60% Reduction in lighting
consumption (around 80 MWh / year)

100% Process water reuse
cleaned with a zero exhaust system

Adoption of
Life Cycle Assessment (LCA)
We innovate and we improve
every day doors and windows
of the future
Discover
Follow us
Keep on following us on our social media
Subscribe to the newsletter
Contacts
Do you have a specific request for our products?
Contact the representative of your area
This service is exclusively reserved to all the companies and industry professionals.