KARMA | Shape your future

KARMA | Shape your future
KARMA – Shape your future
The new complete line of design cremone bolts, handles, offset handles, twin handles, and grab bars
For Master Italy, the handles of the future have curved lines that harmoniously blend into the space and the scenario of use, maintaining a style that coveys, every now and then, the very energy of the latter.
KARMA is the new complete line of design cremone bolts, handles, offset handles, twin handles, and grab bars, specifically created to satisfy all requirements of the continuously evolving market of door and window hardware. The true strength of KARMA lies in the fact that it offers a comprehensive range of technical solutions that beautifully integrate the original design features. This allows to cover all design scenarios in which different types of opening systems are used within the same building and that, therefore, require the use of handles with the same design.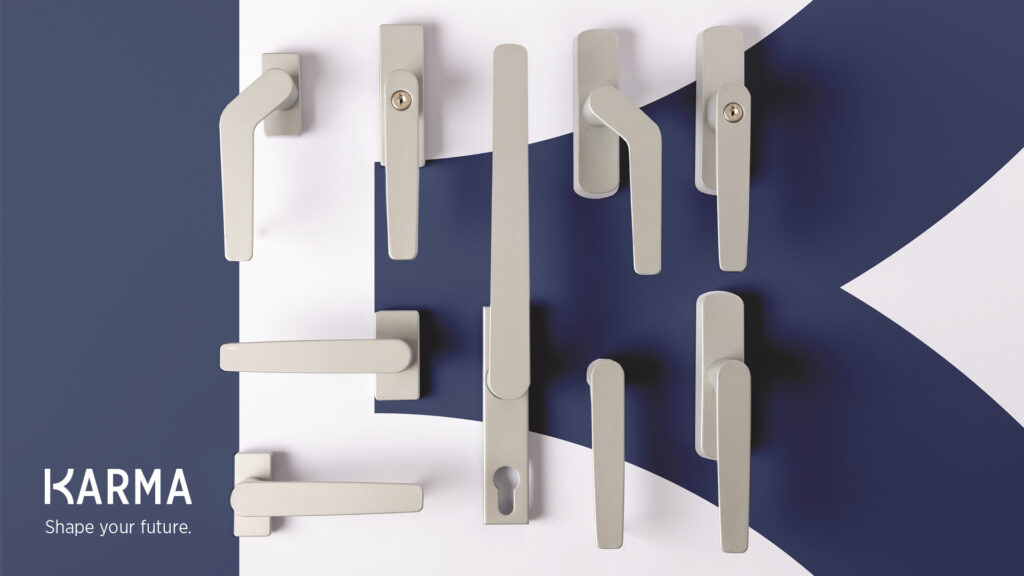 Why choosing KARMA LINE?
DESIGN
The modern and essential design of the KARMA line allows installation on all types of fixtures while maintaining the same aesthetic line
RANGE
The KARMA line offers a wide range of solutions: window handles, cremone bolts, lift&slide handles, double handles. The products are available in different version: minimal design, classic, with key, logic operation, with offset handle.
SECURITY
The versions with key of the KARMA line offer greater security against break-in attempts, they are tested breakup torque 50Nm
EASE TO INSTALL
The handles of the KARMA line are easy to install thanks to the stabilizers that replace the classic spacers and prevent false rotation of the case

Download the brochure and discover
Karma The new complete line of design
cremone bolts, handles, offset handles, twin handles, and grab bars