Relying on production partners that preside over their market and are able to read its needs and trends has always been one of the Master Group's development strategies in all areas of the world.  
Master has been in Mexico for more than 15 years and can count on the collaboration with Mosti Sistemi, a company founded in Italy in 1978 with the mission to develop quality design in all types of windows and doors with cutting-edge technology while maintaining the spirit of craftsmanship and attention to detail.  
Mosti brought its technology in window systems, hardware and accessories to Mexico in 2005, in order to offer this market customised products and services with high added value, obtained using top-quality materials and solutions. 
It is in this perspective that the historical collaboration with Master Italy was established, which this year, among other ongoing projects, achieved the goal of creating the aluminium closures of the prestigious Roble House, designed by C Cubica Arquitectos of Emilio Cabrero, Andrea Cesarman and Marco Coello.  
"This is a private villa of more than 2500 square metres located in the tourist resort of Valle de Bravo 150 km from Mexico City on the shores of Lake Avandaro, famous for its natural areas and waterfalls, but also for its residential area with eco-friendly villas," says Giulio Mosti, owner of Mosti Sistemi.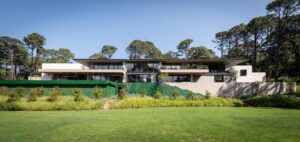 "The objective was to create aluminium sliding and hinged closure solutions, with large windows and cold cut profiles with efficient water drainage systems specifically designed by us for Mexico's subtropical climate characterised by frequent torrential rains. Thanks to the cooperation with MasterLAB's technicians, we were able to meet all the design requirements dictated by the job order, producing a project that is now in the most important architecture magazines around the world ".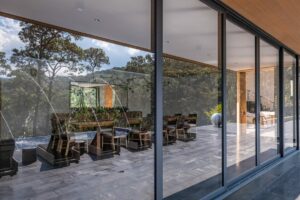 "The collaboration with Mosti Sistemi on this, as on many other high-level projects, is the result of a long-standing synergy," continued Silvio Grassi, Sales Area Manager of Master Italy. "The Italian know-how combined with the design and quality of our products had a positive impact on the final result in terms of quality and level of finish of the project. In general, the Mexican market is evolving rapidly, driven by a growing focus on comfort and improving the thermo-acoustic performance of homes, and Master Italy is ready to respond to these new needs."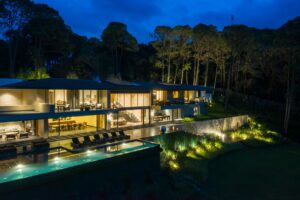 Press release
Download